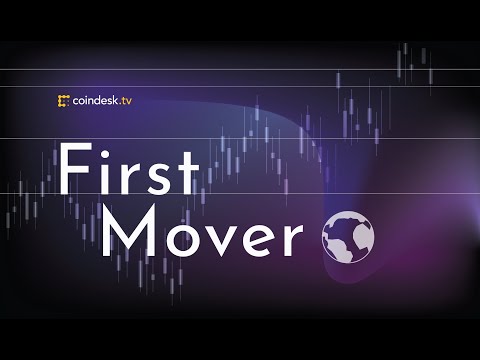 "First Mover" team digs into the news that SEC has just approved Volt Equity's crypto stock ETF which will be listed on New York Stock Exchange under the ticker BTCR. Volt Equity CEO Tad Park shares the details of this launch. Bitcoin charging ahead, passing $56K as the bull run continues. CrossTower Co-Founder and CEO Kapil Rathi provides his analysis on the price movements. Plus, Blockstream CIO Samson Mow shares his insights on stablecoins and tether as they come under scrutiny.
#cryptocurrency #digitalfinance #finance #bitcoin #crypto
Subscribe to CoinDesk on YouTube:
https://www.youtube.com/user/CoinDesk?sub_confirmation=1
Site:
https://www.coindesk.com
Twitter:
https://www.twitter.com/coindesk
LinkedIn:
https://www.linkedin.com/company/3104779/admin
Instagram:
https://www.instagram.com/coindesk
Facebook:
https://www.facebook.com/CoinDesk
Newsletters:
https://www.coindesk.com/newsletters
CoinDesk Podcast Network:
https://open.spotify.com/show/2jyIhkvAQhed8AWDZiPpSP
Markets Daily Crypto Roundup:
https://open.spotify.com/show/7sDXM8BlxsUqzL2IqmLqwE
CoinDesk is the leading digital media, events and information services company for the crypto asset and blockchain technology community.