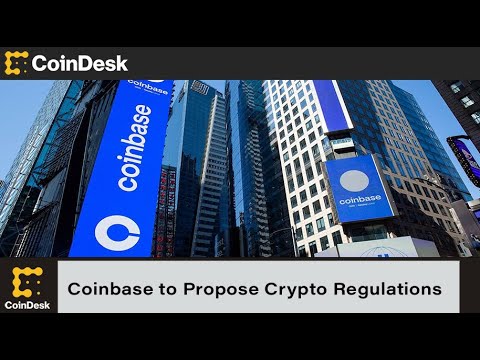 Coinbase is said to be working on a pitch about how federal regulators could oversee the crypto industry. The news comes after the crypto exchange announced it was ceasing plans to offer a crypto lending product, which the SEC said would violate securities laws. "The Hash" team discusses Coinbase's latest attempt to create frameworks and tools to standardize how exchanges approach crypto listings and products.
#cryptocurrency #digitalfinance #finance #bitcoin #crypto
Subscribe to CoinDesk on YouTube:
https://www.youtube.com/user/CoinDesk?sub_confirmation=1
Site:
https://www.coindesk.com
Twitter:
https://www.twitter.com/coindesk
LinkedIn:
https://www.linkedin.com/company/3104779/admin
Instagram:
https://www.instagram.com/coindesk
Facebook:
https://www.facebook.com/CoinDesk
Newsletters:
https://www.coindesk.com/newsletters
CoinDesk Podcast Network:
https://open.spotify.com/show/2jyIhkvAQhed8AWDZiPpSP
Markets Daily Crypto Roundup:
https://open.spotify.com/show/7sDXM8BlxsUqzL2IqmLqwE
CoinDesk is the leading digital media, events and information services company for the crypto asset and blockchain technology community.