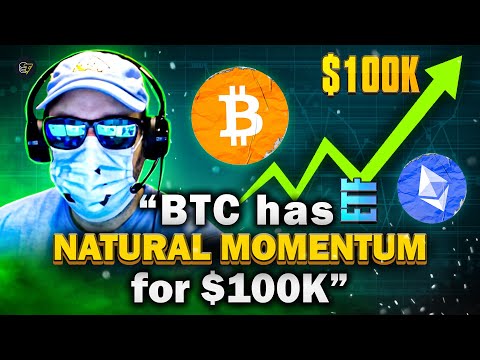 Will the new BITO EFT and the possibility of more ETFs in the future finally push Bitcoin to $100K and above? This week on The Market Report, professional trader and one of the founding analysts of Bitcoin Live, Big Cheds, discusses technical analysis of crypto charts, Bitcoin price, why ETH didn't break its ATH and how to pick which altcoin to invest in.
0:00 Intro
0:55 Bitcoin chart analysis
6:17 Why did ETH fail to break its ATH?
8:10 Will the ETF push Bitcoin to $100K?
9:03 Do you have any price targets for BTC & ETH in the current environment?
10:32 How do the indicators you use benefit you when you're doing TA?
15:20 How do you select which altcoins you are going to invest in?
For more markets news, analysis, and coins to watch, catch the full show at:
https://youtu.be/g_8E9n-biek
Subscribe to Cointelegraph Markets Pro:
https://pro.cointelegraph.com
Want to join the Cointelegraph team? Check out
https://cointelegraph.com/careers.
#Cointelegraph #Bitcoin #CryptoMarkets
Subscribe to Cointelegraph:
https://goo.gl/JhmfdU
Follow COINTELEGRAPH:
Website:
https://cointelegraph.com/
Telegram:
https://t.me/cointelegraph
Facebook:
https://www.facebook.com/cointelegraph
Twitter:
https://twitter.com/cointelegraph
Cointelegraph covers everything Bitcoin, bringing you the latest news, prices, breakthroughs, and analysis, with emphasis on expert opinion and commentary from the digital currency community.