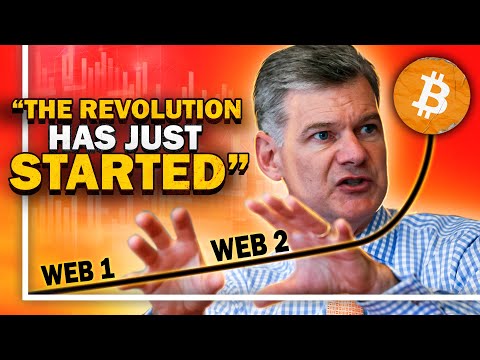 Hedge fund manager Mark Yusko explains how cryptocurrency will generate more wealth than any previous technological innovation.
0:00 Intro
1:00 How did you transition from being a Bitcoin skeptic to a believer?
5:24 How does the endowment investment model work?
10:14 What role will Bitcoin play in the future of the cryptocurrency space?
14:42 How is Bitcoin going to reach $250K in value?
16:48 When are we going to see the next crypto crash?
19:42 How powerful are the forces opposing the crypto revolution?
21:30 Will regulators try to kill Bitcoin?
24:51 Outro
Subscribe to Cointelegraph Markets Pro:
https://pro.cointelegraph.com
Want to join the Cointelegraph team? Check out
https://cointelegraph.com/careers.
#Cointelegraph #Bitcoin #CryptoMarkets
Subscribe to Cointelegraph:
https://goo.gl/JhmfdU
Follow COINTELEGRAPH:
Website:
https://cointelegraph.com/
Telegram:
https://t.me/cointelegraph
Facebook:
https://www.facebook.com/cointelegraph
Twitter:
https://twitter.com/cointelegraph
Cointelegraph covers everything Bitcoin, bringing you the latest news, prices, breakthroughs, and analysis, with emphasis on expert opinion and commentary from the digital currency community.