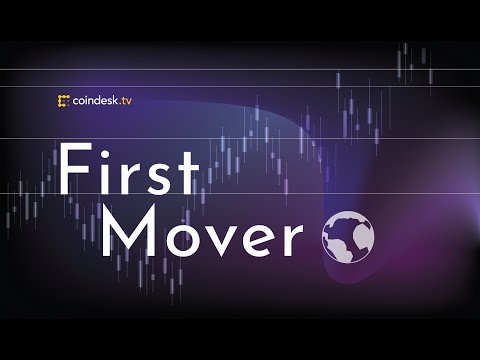 "First Mover" hosts discuss the top stories moving the crypto markets: more bitcoin futures ETFs are set to start trading today and Monday. Chris Giancarlo Fmr U.S. Commodity Futures Trading Commission Chairman shares insights into bitcoin ETF regulation. Jacobi asset management wins approval to launch a physically-backed bitcoin ETF in guernsey. Jacobi Asset Management CEO Jamie Khurshid shares his insights behind the approval and his analysis on crypto markets in general. Plus, Clinique is expanding into Metaverse with its first NFT collection available for rewards members. Clinique Head of Metaverse Projects Cathy Hackl joins the discussion.
#cryptocurrency #digitalfinance #finance #bitcoin #crypto
Subscribe to CoinDesk on YouTube:
https://www.youtube.com/user/CoinDesk?sub_confirmation=1
Site:
https://www.coindesk.com
Twitter:
https://www.twitter.com/coindesk
LinkedIn:
https://www.linkedin.com/company/3104779/admin
Instagram:
https://www.instagram.com/coindesk
Facebook:
https://www.facebook.com/CoinDesk
Newsletters:
https://www.coindesk.com/newsletters
CoinDesk Podcast Network:
https://open.spotify.com/show/2jyIhkvAQhed8AWDZiPpSP
Markets Daily Crypto Roundup:
https://open.spotify.com/show/7sDXM8BlxsUqzL2IqmLqwE
CoinDesk is the leading digital media, events and information services company for the crypto asset and blockchain technology community.