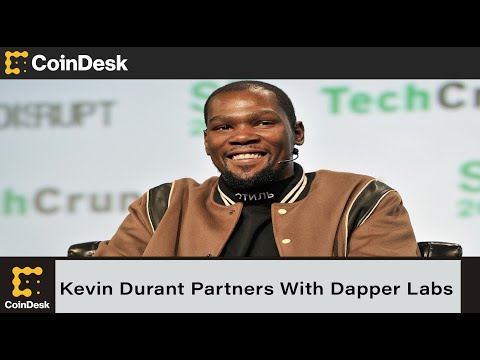 Boardroom, a sports media company created by NBA star Kevin Durant and his investment firm Thirty Five Ventures, has agreed to a two-year partnership with Dapper Labs to help create original NBA Top Shot Moments and video content. This comes as JAMBB raised $3.5 million to build a comedian-focused NFT marketplace on the Flow blockchain. "The Hash" group discusses NFT video moments as the latest emerging trend to watch.
#cryptocurrency #digitalfinance #finance #bitcoin #crypto
Subscribe to CoinDesk on YouTube:
https://www.youtube.com/user/CoinDesk?sub_confirmation=1
Site:
https://www.coindesk.com
Twitter:
https://www.twitter.com/coindesk
LinkedIn:
https://www.linkedin.com/company/3104779/admin
Instagram:
https://www.instagram.com/coindesk
Facebook:
https://www.facebook.com/CoinDesk
Newsletters:
https://www.coindesk.com/newsletters
CoinDesk Podcast Network:
https://open.spotify.com/show/2jyIhkvAQhed8AWDZiPpSP
Markets Daily Crypto Roundup:
https://open.spotify.com/show/7sDXM8BlxsUqzL2IqmLqwE
CoinDesk is the leading digital media, events and information services company for the crypto asset and blockchain technology community.