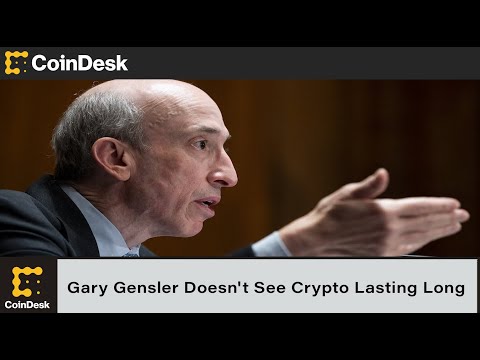 In an interview with the Washington Post Tuesday, SEC Chair Gary Gensler said many cryptocurrencies won't last long, among a range of other comments. CoinDesk's Nikhilesh De discusses his reactions and analysis to Gensler's remarks. Plus, insights into the U.S. government's ongoing fight against ransomware following its sanctions against Russia-based cryptocurrency exchange Suex.io on allegations its transactions are associated with malicious actors, including ransomware proceeds.
#cryptocurrency #digitalfinance #finance #bitcoin #crypto
Subscribe to CoinDesk on YouTube:
https://www.youtube.com/user/CoinDesk?sub_confirmation=1
Site:
https://www.coindesk.com
Twitter:
https://www.twitter.com/coindesk
LinkedIn:
https://www.linkedin.com/company/3104779/admin
Instagram:
https://www.instagram.com/coindesk
Facebook:
https://www.facebook.com/CoinDesk
Newsletters:
https://www.coindesk.com/newsletters
CoinDesk Podcast Network:
https://open.spotify.com/show/2jyIhkvAQhed8AWDZiPpSP
Markets Daily Crypto Roundup:
https://open.spotify.com/show/7sDXM8BlxsUqzL2IqmLqwE
CoinDesk is the leading digital media, events and information services company for the crypto asset and blockchain technology community.