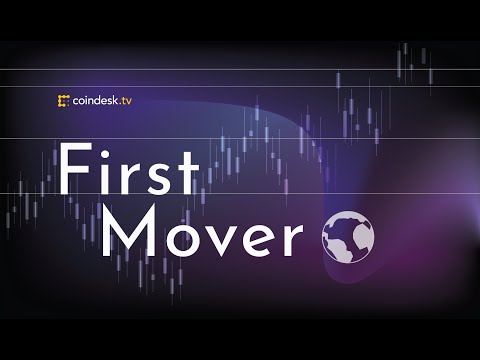 "First Mover" is joined by the crypto-friendly Miami Mayor Francis Suarez, as the city just voted to accept a $5 million fund generated by the city-based cryptocurrency Miamicoin. Robhinhood announces the long-awaited crypto wallet feature is coming to its trading app by next year. The app's Chief Operating Officer Christine Brown explains what that means for Robinhood's competitiveness in crypto trading space. Plus, crypto markets analysis from Michele Schneider, Managing Director of MarketGauge Group, as Federal Reserve Chair Jerome Powell signals bond-buying taper is coming "soon," with the rate hike possibly starting next year.
#cryptocurrency #digitalfinance #finance #bitcoin #crypto
Subscribe to CoinDesk on YouTube:
https://www.youtube.com/user/CoinDesk?sub_confirmation=1
Site:
https://www.coindesk.com
Twitter:
https://www.twitter.com/coindesk
LinkedIn:
https://www.linkedin.com/company/3104779/admin
Instagram:
https://www.instagram.com/coindesk
Facebook:
https://www.facebook.com/CoinDesk
Newsletters:
https://www.coindesk.com/newsletters
CoinDesk Podcast Network:
https://open.spotify.com/show/2jyIhkvAQhed8AWDZiPpSP
Markets Daily Crypto Roundup:
https://open.spotify.com/show/7sDXM8BlxsUqzL2IqmLqwE
CoinDesk is the leading digital media, events and information services company for the crypto asset and blockchain technology community.