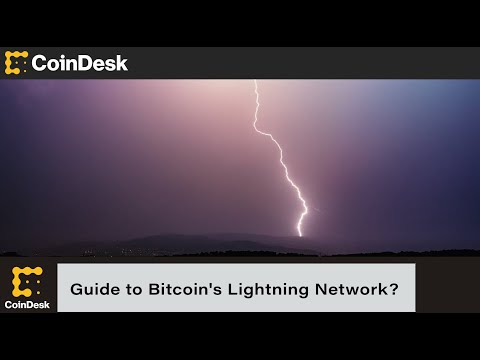 The dream of using bitcoin for electronic cash payments has not died out. CoinDesk's George Kaloudis discusses the latest update to the Lightning Network, explaining the difference between nodes and channels. CoinDesk's Damanick Dantes also discusses his markets analysis of bitcoin's price action this past week as the cryptocurrency consolidates, sharing insights into institutional interest. Plus, their take on El Salvador's Bitcoin Law.
#cryptocurrency #digitalfinance #finance #bitcoin #crypto
Subscribe to CoinDesk on YouTube:
https://www.youtube.com/user/CoinDesk?sub_confirmation=1
Site:
https://www.coindesk.com
Twitter:
https://www.twitter.com/coindesk
LinkedIn:
https://www.linkedin.com/company/3104779/admin
Instagram:
https://www.instagram.com/coindesk
Facebook:
https://www.facebook.com/CoinDesk
Newsletters:
https://www.coindesk.com/newsletters
CoinDesk Podcast Network:
https://open.spotify.com/show/2jyIhkvAQhed8AWDZiPpSP
Markets Daily Crypto Roundup:
https://open.spotify.com/show/7sDXM8BlxsUqzL2IqmLqwE
CoinDesk is the leading digital media, events and information services company for the crypto asset and blockchain technology community.