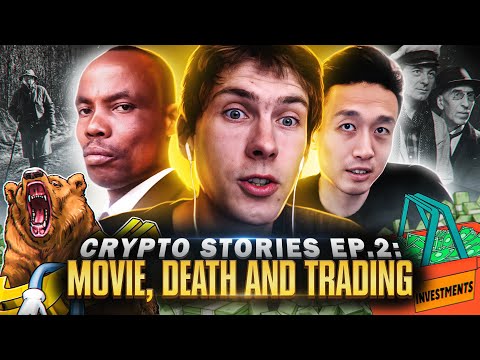 In this episode, Timofey from Russia talks about how his grandmother became a crypto film producer, Brain from Nigeria tells the sad story of his uncle who lost access to his crypto wallet, and Jack from Singapore explains how he made several hundred thousand dollars in 10 minutes while sitting on stage at a conference.
0:00 Intro
0:35 Timofey from Russia
3:32 Brain from Nigeria
7:35 Jack from Singapore
11:02 Outro
This episode is sponsored by Tradelize: A global ecosystem for cryptocurrency trading and investing. Check out their website for more details:
https://tradelize.com
The stories for this episode were taken from the contest held by Tradelize and Cointelegraph.
Subscribe to Cointelegraph Markets Pro:
https://pro.cointelegraph.com
Want to join the Cointelegraph team? Check out
https://cointelegraph.com/careers.
#Cointelegraph #Bitcoin #CryptoStories
Subscribe to Cointelegraph:
https://goo.gl/JhmfdU
Follow COINTELEGRAPH:
Website:
https://cointelegraph.com/
Telegram:
https://t.me/cointelegraph
Facebook:
https://www.facebook.com/cointelegraph
Twitter:
https://twitter.com/cointelegraph
Cointelegraph covers everything Bitcoin, bringing you the latest news, prices, breakthroughs, and analysis, with emphasis on expert opinion and commentary from the digital currency community.