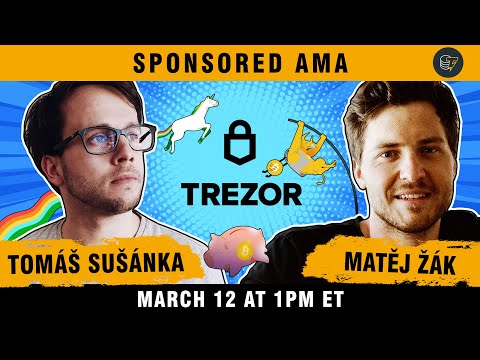 This livestream AMA is sponsored by Trezor. Learn more at
https://trezor.io/.
Hardware wallets seem complex but have never been easier to use. Get to know the team behind the wallet that created the industry, Trezor. Take part in this AMA for an exclusive insight into Trezor's plans for its new desktop app and find out how SatoshiLabs is making usability, security and privacy its main USP.
Get your Cointelegraph merch here:
http://bit.ly/2X67nM7
Use this code for your 30% discount in our store: HODLERSDIGEST30
#Cointelegraph #Bitcoin #CryptoMarkets
Subscribe to Cointelegraph:
https://goo.gl/JhmfdU
Follow COINTELEGRAPH:
Website:
https://cointelegraph.com/
Telegram:
https://t.me/cointelegraph
Facebook:
https://www.facebook.com/cointelegraph
Twitter:
https://twitter.com/cointelegraph
Cointelegraph covers everything Bitcoin, bringing you the latest news, prices, breakthroughs, and analysis, with emphasis on expert opinion and commentary from the digital currency community.